product//environment: Senior Thesis Exhibition Review – Hope Ashley (Fall 2021)
By: Olivia Wachtel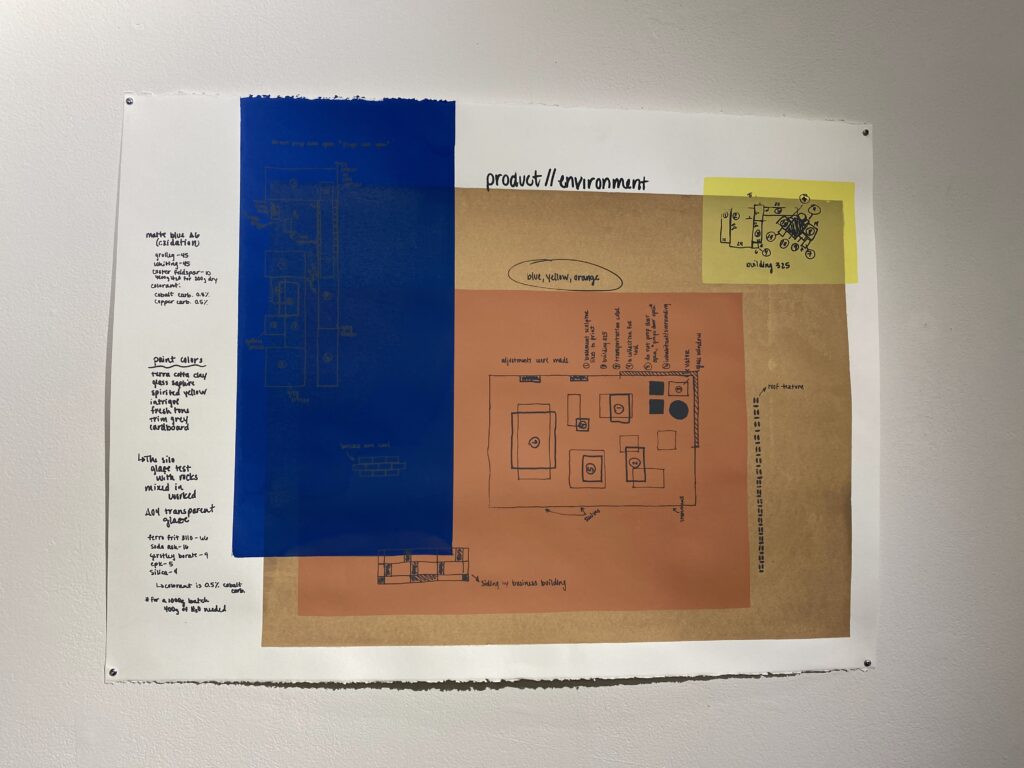 Hope Ashley's BFA thesis exhibition is a reflection on perspective and environment, combining architectural and industrial mediums. Above is the installation's title piece, product//environment. Here she creates a key for the viewer, indicating what different textures and colors signify. What she doesn't tell the viewer is that the exhibition is largely based on the architecture of the Center for Visual Arts (CVA) on Kent's campus. Creating sculptures and models that reference the CVA gives Ashley's exhibition a reflective tone, representing the building where the artist spent much of her college career.
As you move through the exhibit, Ashley's pieces crop up from the floor and hang off of walls, forcing the viewer to move around them and engage with the large sculptures. In fact, one of Ashley's goals is to "use linear elements to move the viewer around the work," and that goal is definitely accomplished in her exhibition. For example, the two pieces pictured to the right are two such sculptures that force the reader to stop for a moment throughout the exhibit.
In the middle of Ashley's exhibit was a piece that only came about two inches off of the floor–a stark contrast to those tall, imposing sculptures above. This piece, Inhabitants//Surroundings, was particularly striking. It consists of layered tiles that look like rooftops, and nestled here and there among the tiles are small blue spheres the size of marbles. Ashley writes in her artist statement that these spheres represent Ashley and her perspective. Placing herself at various places among the abstract buildings subtly tells the viewer about how Ashley sees the world: from multiple and varied perspectives. In fact, she even writes in her artist statement, "Paring down my surroundings to the most basic forms ultimately abstracts the space to its most essential elements: these elements in their simplest form become a way to observe, digest, and understand my environment more fully." Even as Ashley represents how she processes her environment, the artist's sculptures encourage viewers to take a step back and look for the most essential elements of their own lives.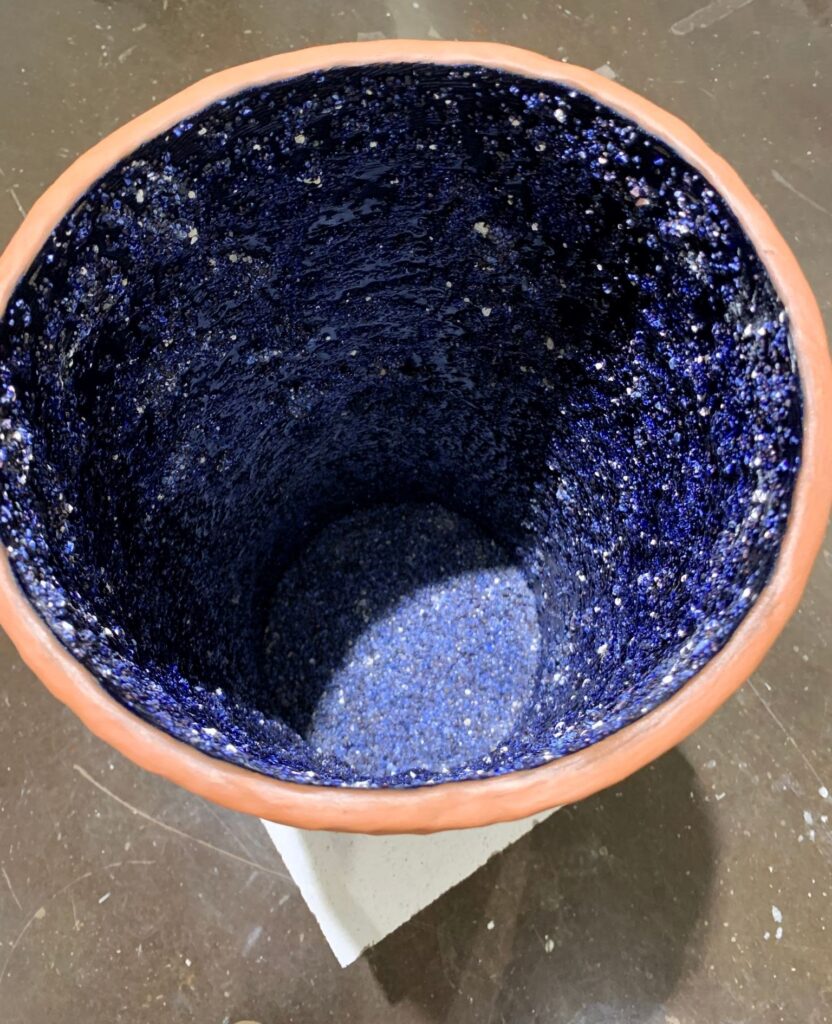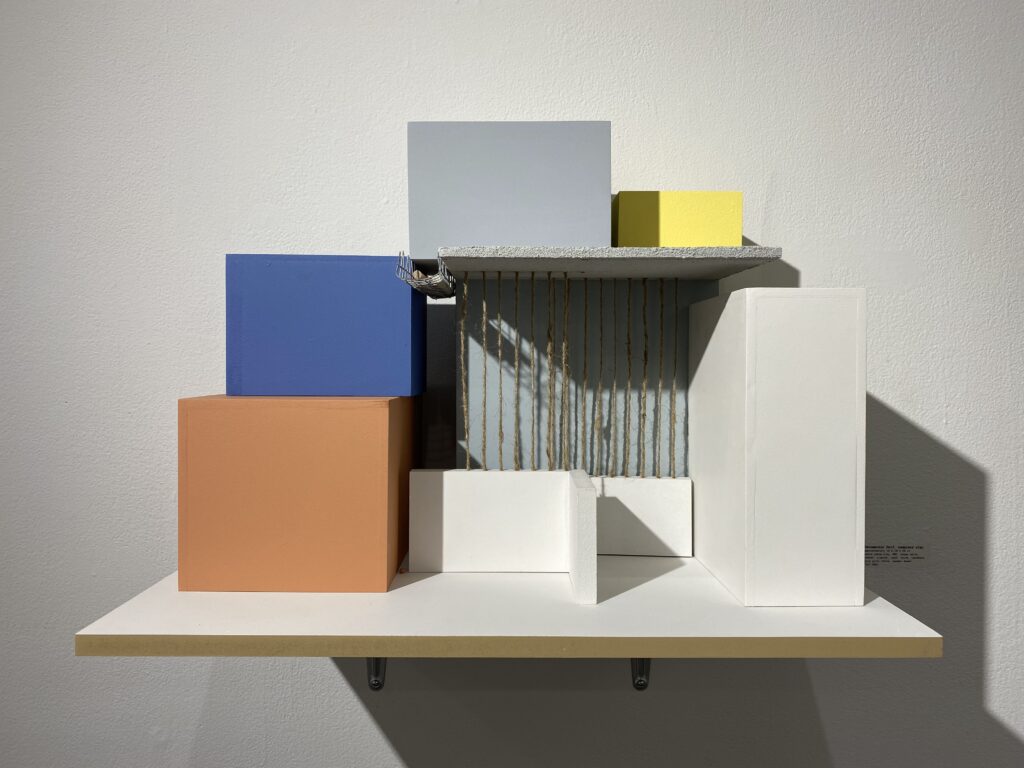 Decompress self, compress clay
Approx 18 x 10 x 10 in
Terra cotta clay, MDF, house paint, cement, plaster, sand, twine, hardware, wire grid, twine, wooden dowel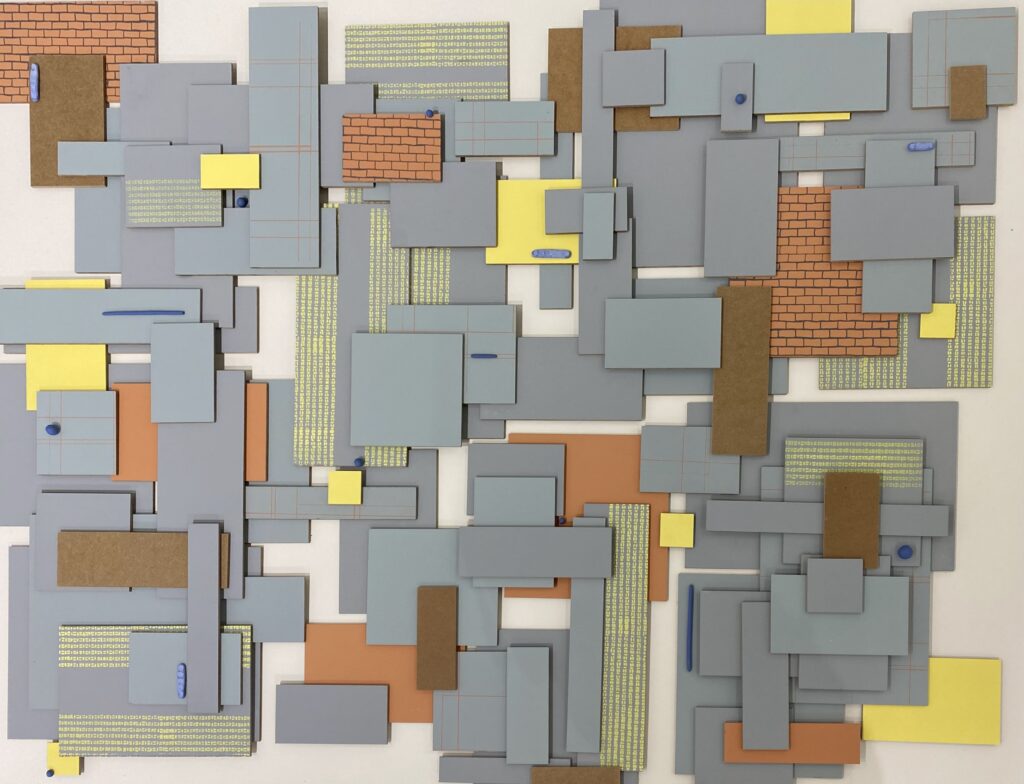 Inhabitants//Surroundings
Approx 48 x 60 x 2 in
White stoneware, glaze, masonite, house paint, acrylic ink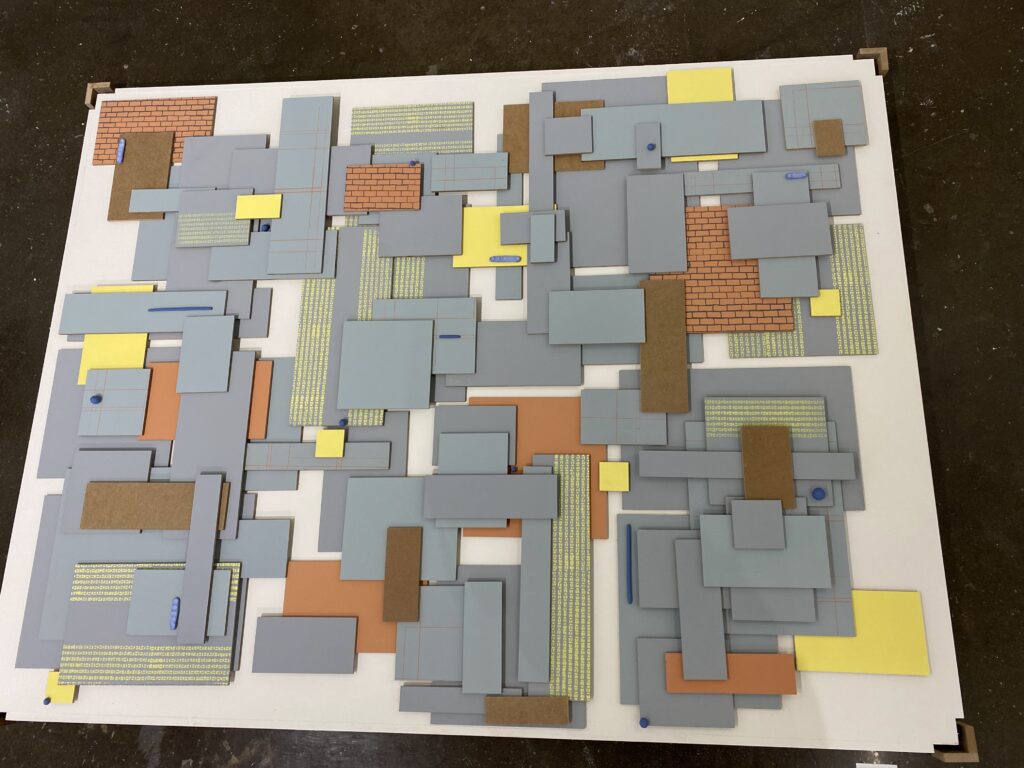 All in all, Ashley's exhibition felt unified, professional, and deeply introspective. By layering subtle details into her sculptures, Ashley not only shows the viewer her perceptions of the world, but she also seems to encourage us to shift our perspective and reassess what we value most in daily life. Leaving Ashley's exhibition leaves the viewer both inspired and challenged by the artist's use of visual art to comment on perception and values. Needless to say, Ashley's exhibition is a powerful debut from a promising artist.
To keep up with Ashley's work, follow her on Instagram @hopeashleyart.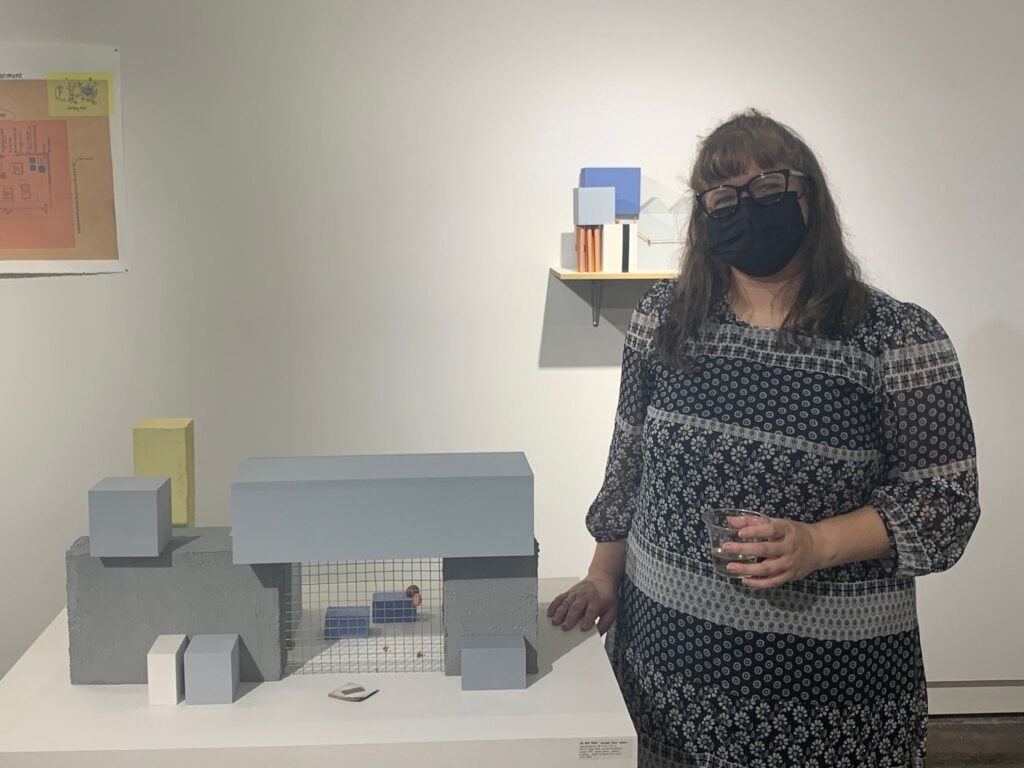 Decompress self, compress clay
Approx 18 x 10 x 10 in
Terra cotta clay, MDF, house paint, cement, plaster, sand, twine, hardware, wire grid, twine, wooden dowel