By the Luna Negra Staff
2022 was a year of creativity, as reflected in the artwork produced. From releases of writing to movies to digital work, self-expression flourished in each of the forms it took. As the Luna staff reflects on the past year while venturing into the new one, each of our staff members have taken the time to consider some of their favorite works from 2022 and what made them so special:
Michael Turle, Staff Writer/Editor – Michael's favorite art of 2022 was the EP "I Bid Thee Farewell" by Graphic Breakfast. Driving modern rock blended with mesmerizing soundscapes cascade over the listener, enchanting them with a magical world as captivating as it is catchy. The EP (and an interview with the band on Luna Negra's "New Moon" podcast) can be found on Spotify and other major listening platforms.
Mikaela Gomez, Designer – One of my favorite pieces of 2022 comes from the Ukrainian artist Denis Sarazhin. The piece is titled "Knight" and was displayed amongst many other amazing works in his show Bestiary in NYC. His incredible knowledge of human anatomy is something I'm envious of, along with his use of oil paints and intriguing color palettes.
Jillian Bremner, Staff Writer/Editor –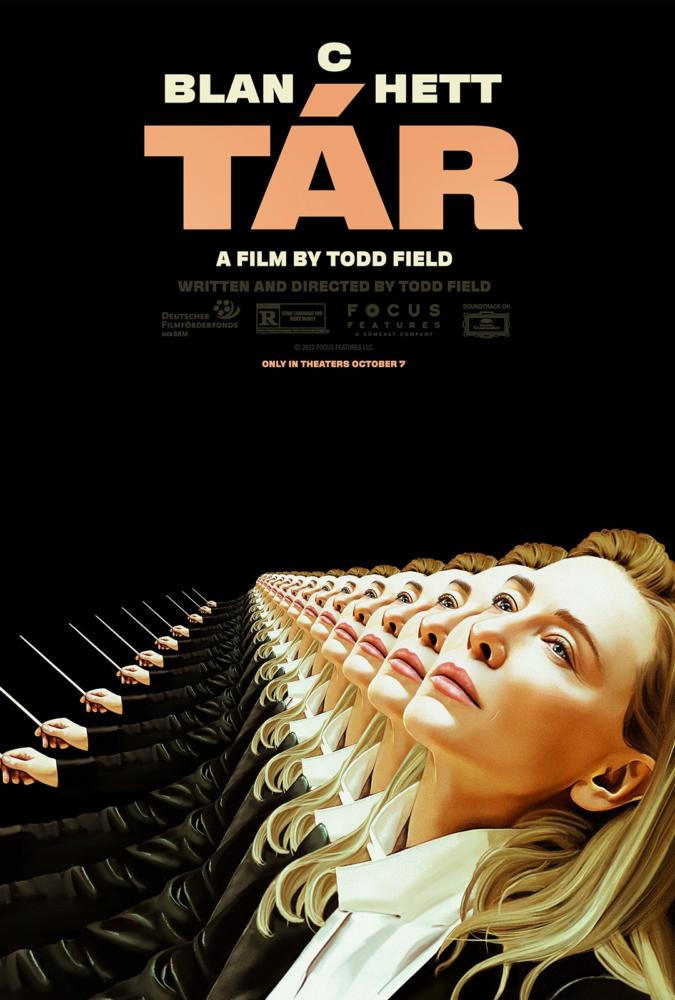 2022 was a diverse and impressive year for cinema, but few of this year's releases can go toe to toe with Todd Field's TAR. The film tells the story of world-renowned composer and conductor, Lydia Tar, during the days leading up to her career defining performance. Strange sounds and ghosts from her past, both literal and metaphorical, begin to haunt her in the days before the performance allowing us to see who the real Lydia Tar is underneath all her awards and decoration. The film explores the pretentious world of classical music with Cate Blanchett at the helm as Lydia Tar delivering a career making performance of her own. This was my favorite film from 2022 because of the nuanced character work that was delivered through expert writing as well as the dimension of the story that was added by the captivating camera work, cinematography, and genius sound scaping. Todd Field effectively brings new talking points to topics that have been debated on the internet for years now, which is no small feat in the age of technology. This film left a lasting impact on me and quickly became one of my favorites as it manages to be an all-encompassing tale of a larger-than-life character while also being an intimate and haunting character study.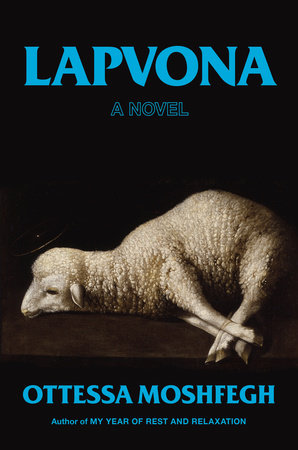 Novelist Ottessa Moshfegh released her fifth book this year, Lapvona. It is a story about
religion, betrayal , corruption, life, and death, in a small farming village of the same name in the
Middle Ages. The story has a colorful cast of characters who weave in and out of the story with
the main focus being on a young shepherd boy named Marek, his father Jude, the village lord
Villiam, and the village nursemaid and mystic, Ina. Moshfegh delivers a living, breathing folktale
with her signature eye for disgusting detail that both delights and repulses the senses. This was
my favorite read of 2022 and possibly one of my favorite reads of all time. The uniqueness of
the story is extremely compelling yet the novel stays true to the themes and sensibilities that
made Moshfegh the literary success that she is.
Angelena Acierno, Art Director –
As a lover of breathtaking visuals, heartwarming fairytales, and moments of gut wrenching pain, my favorite art piece for 2022 has to be Guillermo del Toro's latest film, the fully stop-motion Pinocchio. This has been a long awaited piece from del Toro, who has created a phenomenal re-imagination of everyone's favorite wooden boy! The original story of Pinocchio is said to originate from Italy, which del Toro wittily calls back to, as his adaptation is set under Mussolini's fascist rule. In Guillermo del Toro fashion, this troubling world history provides Pinocchio with a layer of humanity's darkness. Also in del Toro fashion, the visuals and aesthetic work done for this movie are unbelievably detailed and nothing short of astounding. The thoughtfully and beautifully designed puppets really bring this stop-motion film to life. Pinocchio, with his charming dorky smile, his peaceful but worn down father, and two angel-like creatures that call back to previous del Toro works are just a few of the characters designed for this adaptation. Actress Cate Blanchett even stars as the perfectly gangly, squeaky monkey, Spazzatura. The details truly show the commitment and pure talent of del Toro and his team while working on this piece. And, even with such dark undertones, Pinocchio's joy throughout his challenges is infectious, winning everyone's heart with a deeply touching performance of his song "Ciao Papa." Guillermo del Toro's Pinocchio is an incredibly inspiring story of a young, naive boy, peppered with ghastly truths of our real world history. Yet another del Toro film that perfectly blends the whimsy of magical fairytales with the inevitable terror that often comes with humankind.
Peyton Trout, Managing Editor – The piece of art from 2022 I'd like to bring attention to is Ethel Cain's debut album Preacher's Daughter. It is a beautiful, nuanced concept album detailing the life of a woman who experiences different sorts of traumas and avenues of love before her ultimate untimely death. This album has rock, folk, and country influences that are enhanced by Ethel Cain's range and her otherworldly ability to tell a story and make her listener feel her pain. Ethel Cain is my favorite artist and she is unlike any other artist in the game right now.

Katie Flack, Editor-in-Chief – No work from 2022 lingered in my mind like the film Everything, Everywhere, All at Once. A cleverly written and complex story, the movie follows Evelyn, a Chinese immigrant and laundromat owner, being swept up into a multiversal journey to save the world. Through both its fantastical elements and raw emotion, the film explores the meaning of life—in situations both mundane and thrilling, in worlds familiar and unfamiliar. No other work from this year made me laugh, or cry, like this beautifully chaotic look at how the smallest decisions shape our realities and what it means to be alive.